Trust
You and Your Money: The foundation of Estate Planning and how you can clean up a Sham Trust going forward
In this TV show of You & Your Money, Bryan Hirsch is joined by Managing Director at Accuro Mauritius, Gordon Stuart and Harry Joffe, Head of Legal Services at Discovery Life. Together they discuss the foundation of Estate Planning and how you can clean up a Sham Trust going forward.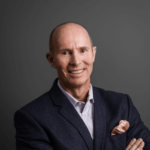 Gordon Stuart
Managing Director Mauritius / Board Member
Stay updated with
our new insights
Everything in life starts with a conversation. We'd welcome the opportunity to talk to you about the difference Accuro can make to the success of your vision.